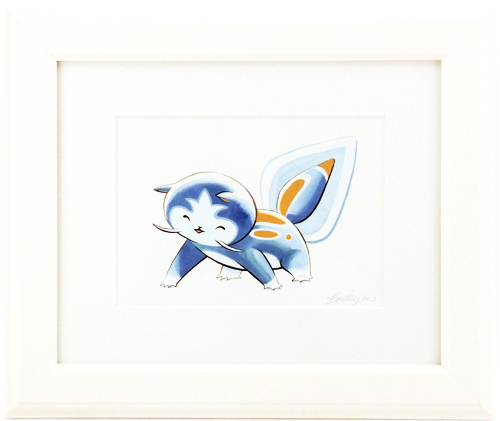 #007 Tabbypole
Share this Item
Art Height:
5.0" (12.7 cm)
Art Width:
7.0" (17.78 cm)
Frame Height:
10.0" (25.4 cm)
Frame Width:
12.0" (30.48 cm)
A rarity amongst feline creatures, Tabbypole enjoys nothing more than water. Although hatched on land, Tabbypoles quickly take to the ocean in their formative years. Its waterproof fur texture is reminiscent of a duck's feathers, though it hosts many sandy patches on its back from frequent dust baths.
More Views
Options
Learn more about Becky Dreistadt's year-long project showcasing 151 creatures hand-painted by the artist, accompanied with imaginative stories by her partner Frank Gibson culminating in a fantastically fun exhibit and book release.
More details
I want this as a print!
We can't promise prints for every piece, but if the interest is high, it may be an option.